Intro is Now a Certified Hubspot Solutions Partner
Harris Kenny
I'm excited to share that Intro is officially a certified HubSpot solutions partner! In some ways, this was a long time coming. In other ways, it represents the past four years of learning and the future of our business. This will benefit both us and our clients.
About HubSpot and the Solutions Partner Program

In case you're not familiar with HubSpot, it's a leading CRM platform for scaling companies. The Solutions Partner Program is an ecosystem of experts that offer marketing, sales, customer service, web design, CRM, and IT services.
Intro is now officially a part of this global community that believes putting customers first is the key to growth. We will have access to a wide breadth of more sophisticated solutions across the entire customer experience.
Why We Applied for Certification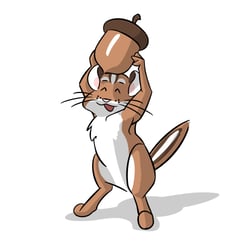 We pursued this certification because our most successful customers use HubSpot. And we are in the business of growth... So the choice for Intro to become a Hubspot partner was an easy one.
The very first clients that I served when I started as a sales consultant were running HubSpot.
At times, I saw first-hand how challenging it was to grow and manage complex systems. After trying to tackle this problem in a few different ways, we have concluded that the best way we can help is to jump in and take on some of the work in HubSpot itself.
In other words, literally help set up the CRM and sell.
As a solutions partner, we will continue to provide our core services around email deliverability, lead management, and cold outreach. And we are expanding our HubSpot services to include implementations, integrations, and migrations.
Intro HubSpot Partner Services
With Intro, you will get a sales rep to do outreach, qualify leads, and set appointments. And you will get a tech savvy manager to make it all work together. We aim to bridge the gap between sales and marketing by being that bridge.
Let's talk about what this looks like in practice with a customer story.
A client of ours has a competitor who is messing up. Big time. And the competitors' customers are not happy about it. They also host a user event. Sounds like an opportunity!
The only problem is that our primary point of contact, a Director of Marketing, is busy. And the executive team members who would attend the meetings? They were busy too.
We already set up the infrastructure for outreach, so we were ready to jump into action. She shared the list, we verified the contact information, wrote the copy, and got to work.
As the replies rolled in, our team qualified them and set the appointments.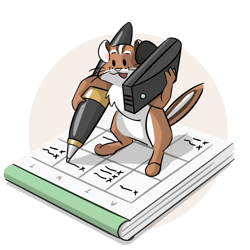 Here are the final campaign numbers:
Total Contacts: 33
Open Rate: 33 (100%)
Reply Rate: 21 (64%)
Interested Rate: 12 (36%)
Meeting Rate: 5 (15%)
Our team helped marketing seize on an opportunity and set up sales for some great conversations.
Was this work the job of Marketing? Sales? Who cares! We got it done.
Hear me talk more about this in the latest episode of our podcast, Pipeline Meeting:
What's Next
Though already certified in HubSpot, becoming a solutions partner makes it even easier for us to help our clients harness its CRM and marketing automation power. We are now better able to tap into HubSpot's resources and expertise. We can now help clients ramp up with increased speed and less friction.
If you're looking to unlock more value from HubSpot in your business, or are considering how HubSpot might help you, contact us or book a call today.