Build your sales machine with HubSpot.
Intro CRM is a sales and marketing agency that combines outbound and inbound to generate leads for B2B sales teams. We specialize in delivering cold email at scale. We're proud to be a certified HubSpot Solutions Partner.
GET SCALABLE SYSTEMS THAT WORK WITH YOUR CRM
Set your sales team up for success

Campaigns
Have campaigns run with or for you, testing ideas on a regular cadence with all the best practices.

Implementations
Get expert help implementing HubSpot, the most advanced and user friendly CRM on the market.

OutboundSync
Try our Smartlead and HubSpot integration, syncing cutting edge outreach tools to your CRM.

DraftStudio
Use our AI-powered cold email tool to rewrite emails and generate spintax for every campaign you ship.
SALES IS HARDER AND MORE COMPLICATED THAN EVER
Tech-enabled sales teams need technical support
Broken Systems
Disjointed systems mean that things break down and revenue is lost.
Wrong lists are built, leads aren't contacted, referrals get lost in the system.
Without leveraging AI and automation, it's impossible to keep up.
Old Data
The databases and CRM tools that sales teams are using are decaying.
Better approaches exist, but they require time, effort, and expertise to adopt.
Obsolete systems and data mean that your team can't operate with confidence.
Tech Fatigue
Sales teams are tired of constantly trying and buying different tools.
Not to mention integrating them and operating across a cobbled tech stack.
This exhaustion distracts from the goal of connecting to help your prospects.
Spam and Junk
Doing sales work that is relevant requires getting a ton of things right.
Deliverability is at the intersection of your tech stack, data, and offer.
Too many sales reps today are landing in spam folders or getting blocked calls.
Ready to see how we work?
Book a demo to see how our team and tools can help your sales team.
Interviews and press coverage

Close Call with Steli Efti


Couple of Pointers Podcast

The Top with Nathan Latka


Intro CRM uses Clay, the most advanced prospecting tool on the market. Unlike a single database provider, we stitch data across multiple providers and heavily use AI/GPT.

We can programmatically categorize data, generate copy, summarize trends, identify business models, and more.

These insights enable us to build strategically segmented lists and write compelling copy. The right list is the strategy that will drive results and generate new business.
Certified HubSpot Solutions Partner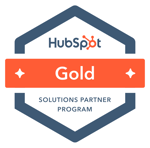 HubSpot seamlessly connect your data, teams, and customers on one CRM platform for businesses growing at scale.
HubSpot spans marketing, sales, and service for a single solution to handle your entire customer journey.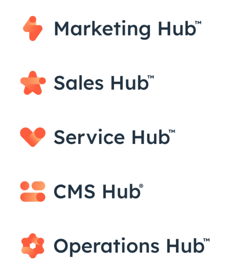 Are you struggling to get ROI on your campaigns because of sales-marketing alignment issues?
Let us help you engage your prospects better—before your competitors do.
Here are some meetings we've booked: