Pipeline Meeting, Deals, Design, Tools
Harris Kenny
Lots to cover in this new update, it has been a busy month so far. Here are the highlights:
Intro CRM launched a new podcast called Pipeline Meeting. If you don't have anyone to talk about your sales pipeline with, this podcast is for you.
The product has a committed strategy of building out and we are launching with a deal tracker first.
And some design help is in progress to improve the UI/UX so the product is ready for launch.
Plus, the tools we use and what we use them for.
Pipeline Meeting
If you feel alone managing your business' sales pipeline… Welcome! Consider this your invitation to join Harris Kenny for a regular sales Pipeline Meeting. We will discuss finding new business and pricing. Things like getting ghosted. Winning proposals, new technology, and a lot more. Brought to you by Intro CRM.
If you have your own business, there is someone building tools and discussing topics for people like you. You don't have to be a growth hacker or be making a unicorn to build a great business.
If you're interested in this podcast, consider subscribing: Overcast, RSS, or wherever you get your podcasts: Apple Podcasts, Breaker, Castbox, Castro, Google Podcasts, Pocket Casts, Stitcher, Spotify, and TuneIn.
Deal Tracking
We're building the airplane as we fly here, which means a decision needed to be made:
Do I build a basic set of all the features and then launch with that? Or do I focus on solving a specific problem and build it out, then add additional features as-needed?
Drumroll please… The decision is…
Intro CRM will launch with a fully built deal tracker. This is the highest leverage use of a CRM for a solo entrepreneur. It will make adopting the tool much easier. It will also allow me to focus on making it excellent at what it does, including both privacy and accessibility considerations.
I'm envisioning Intro CRM being a "companion app" that lives alongside other applications in your workflow. So however you manage your contacts, however you manage your emails, Intro CRM will co-exist alongside those. It will solve the number one problem: What kind of money is my business bringing in?
Here's a preview of the evolving interface, which is getting better every day—more on that next.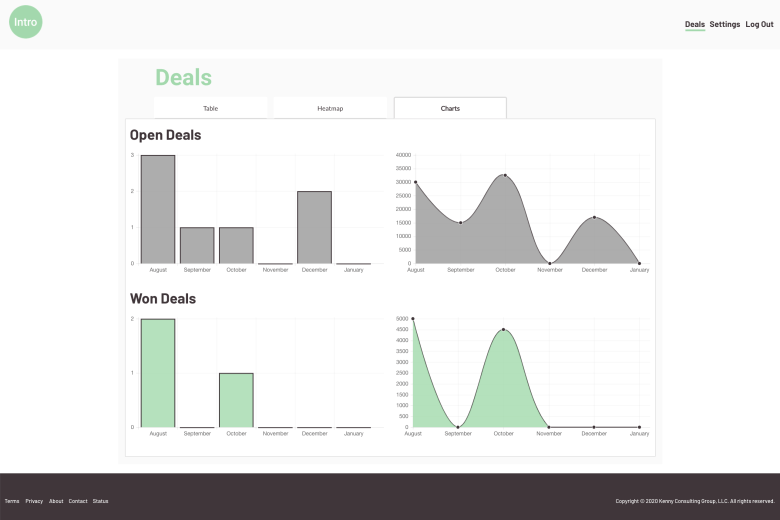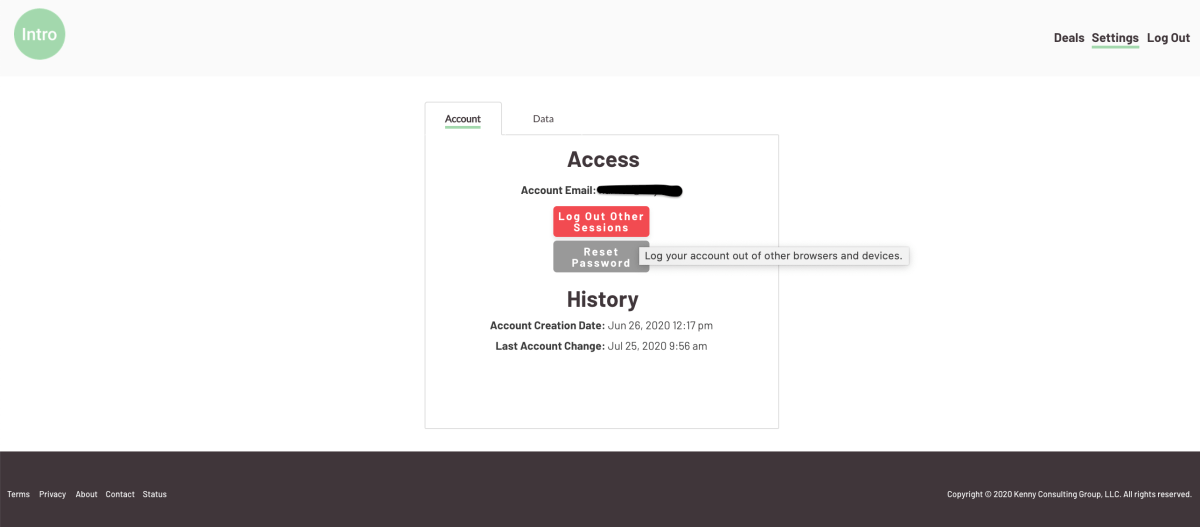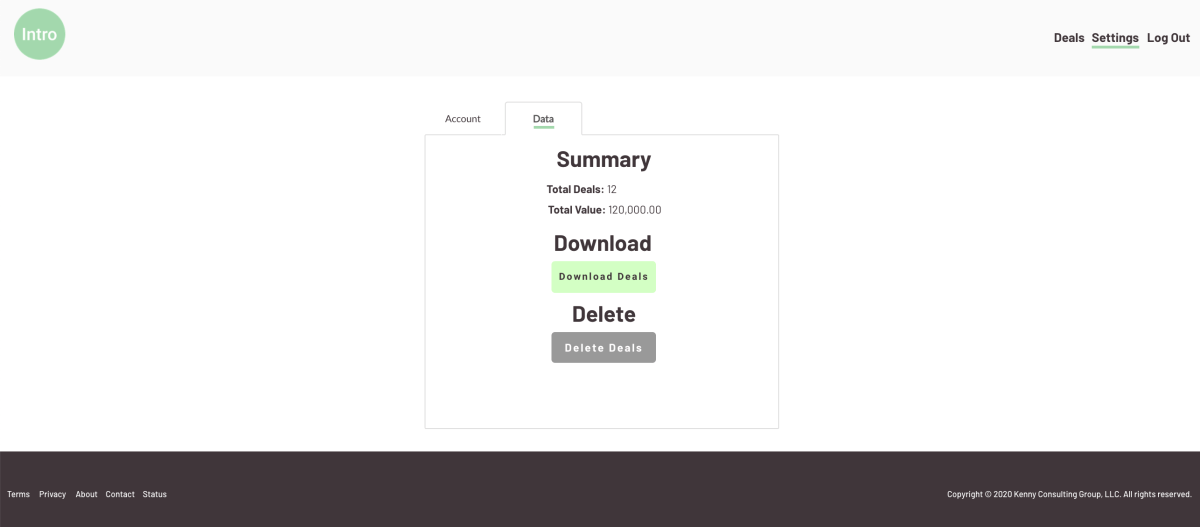 Design Help
I'm excited to announce that I'm working with Ryan Gorley and the team at Freehive! I've worked with many designers and agencies over the years, I know that at this stage in the project there is no substitute for a good eye for design to help bring the level of polish and intuitive experience needed for this to be a successful product.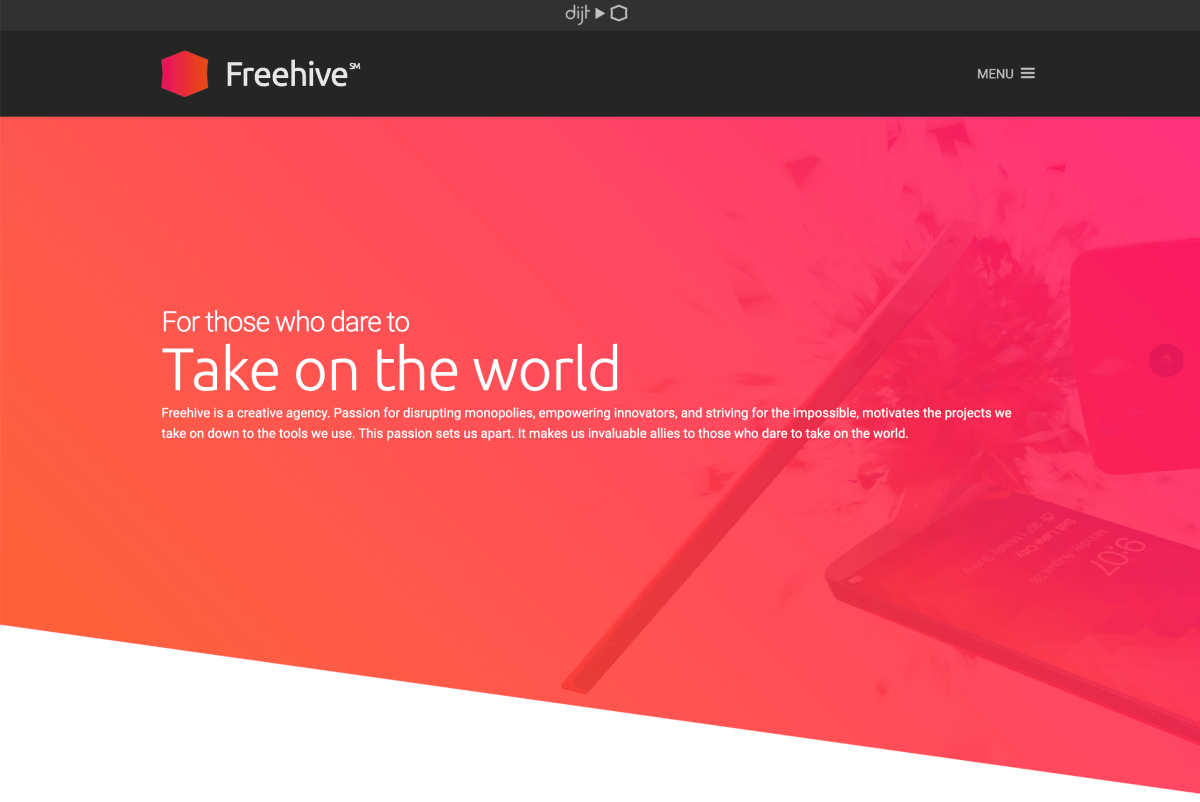 Ryan runs his own agency, so he understands exactly what I'm looking to accomplish here and the needs of someone who runs sales for their own business.
Another thing I love about Freehive is their use of open source tools. Not only do they use these tools, they do creative work for open source projects and are active in those communities.
We've just started our work together, so don't hold how ugly the app is against Ryan and his team. That's all on me, though to be fair: I've been focused on getting things to working first and seeing what features and capabilities really feel needed in practice. Every screenshot I've shared so far has been of the app working and deployed.
Tools
Last but not least: Tools! I'm excited to have a new section of the site that highlights the independent businesses whose tools I'm using to grow Intro CRM. From web analytics to social media management and more.
Note: An asterisk (*) after the names below indicates Intro CRM participates in an affiliate program with that company. This means we benefit if you use the provided links and ultimately sign up for those services. Whether you use our referral link or not, know that we trust these companies.
Here's an overview:
Be the First to Know
If this catches your interest and you want to know more about early access, sign up below. You will get updates sent right to your inbox every two weeks (ish).