What is Email Deliverability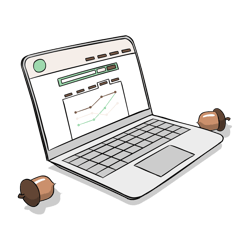 Email deliverability is your ability to send a message that arrives in your recipients' inbox.
Deliverability can either help—or hurt—every single sales and marketing email you send.
As a sales enablement agency, we've helped send tens of thousands of emails and configured dozens of tools along the way.
DNS Records
How you authenticate your emails. This includes protocols like SPF, DKIM, and DMARC.
Tech Stack
The tools you use, including: web and email hosting, data, composition, and sending.
Content
What you're saying, such as: subject line, email body, images and attachments.
"It's hard to get email marketing set up right.

I just shared my domain name and Intro gave some tips. Worth doing!
"I learned something new, even though I thought I was already an expert on this."
"It seems like 98% of sites have improper DNS records.

Intro set us up with best practices and improved our email deliverability."